A few of my favourite stories about working hard and believing in yourself.
If you're familiar with Jay Leno's show, you'll know about one of his most popular skits called Jaywalking. This is where Jay walks the streets of Los Angeles and finds everyday people to ask them some trivia. The whole point of the skit is to poke fun at people who don't know the answer to simple questions like "What is the capital of Arizona?".
Well, in the mid 90's, Jay came across an unusual long-haired kid who claimed he was going to be a rockstar. His style and love of rock and roll seemed to have come a decade too late. At the time, the Billboard Charts were populated with TLC, Seal and Hootie and the Blowfish…a far cry from what we knew as rock and roll.
When asked what he did for a living, his response was simple, "drink a lot and make records". The answer drew a quick smirk from Leno and a good laugh from the crowd. You could tell in Leno's tone that he would never believe that the quirky kid who thought the Captain from Moby Dick was "Captain Dick" would be the musical guest on his show just a few years later. (sorry for the bad quality video, only one I could find)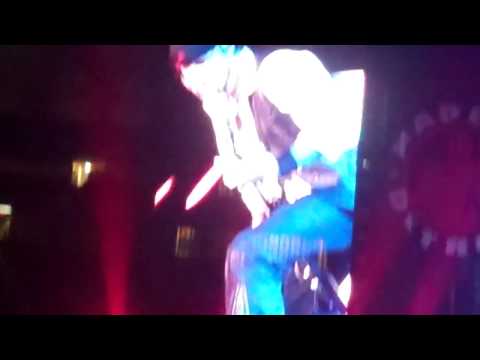 Millions of record sold and 5 grammy nominations later, Kid Rock still has that swagger of confidence. He's always known that he was going to be a rockstar, no matter how many people questioned him.
While I'm not of fan of over inflating the truth and making false claims, I do admire those who speak with bravado and walk like elephants.
It was a few years ago on St Patrick's Day. The local evening news was on location at one of Regina's best Irish pubs, O'Hanlans, to interview patrons about the special occassion. The place was packed, Guiness was on tap and the music was loud. Having to yell her questions to be heard amongst the crowd, the reporter leaned over to the pub's owner, Niall O'Hanlon, and asked, "Pretty busy in here tonight, isn't it?". Niall simply took a sip from his pint and said, "Not really. Pretty typical Wednesday night".
I've been a fan ever since.
 Love this pic of my friend's son. Got himself a red wagon and plenty of swagger.