We all remember Bert and Ernie from Sesame Street.
They couldn't be more different. In fact, they were originally created to demonstrate to kids how people so different can still be friends.
Bert is the more serious of the two. He's organized and professional. You may even remember that he served as the President of the National Association of W Lovers.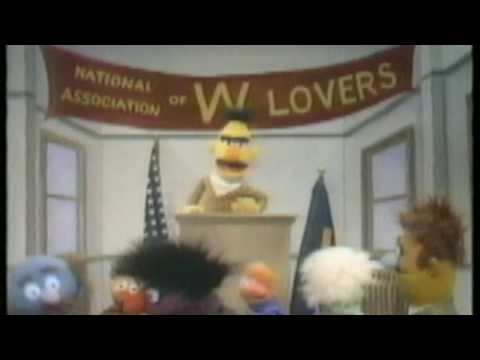 Ernie is one of my favourites. In one of the best Sesame Street skits of all time, we see that Ernie is a natural salesman. If business were like fishing, he would call his clients often (and loudly).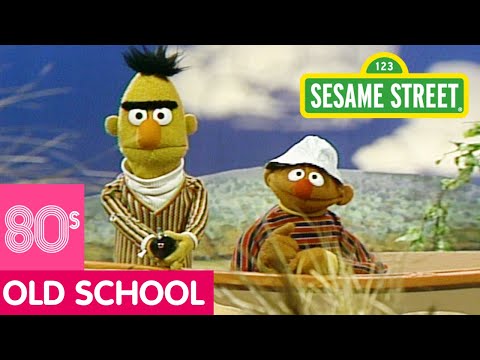 We may not be Muppets, but REALTORS® are a lot more like Bert and Ernie than you think. While most of us are a healthy mix of Ernie's salesmanship and Bert's professionalism, it's the message to the public and our client's where things get to be a little rubber ducky.
This past week, the team at Rockstar Homes presented our concepts on "It's About You, Not Me" at the Association of Saskatchewan REALTORS® Symposium in Saskatoon.
"It's About You, Not Me" is the main ingredient in what we are calling the Real Estate Revolution. A big piece of that movement questions how we currently market ourselves to the public and our clients.
One of the most visible marketing efforts we do is something called Top Producers.
Every month, most real estate brokerages in the city publish their list of Top Producers, usually in the form of a large colour ad in the Saturday edition of the Leader Post (our local newspaper). This list of top earning agents is a long standing tradition for our industry, but one of our biggest current mistakes.
Consider the example below of a typical real estate Top Producers ad in Sesame Street.
What is this ad telling the public? I believe these are some of the messages we are sending:
– These REALTORS® made the most money this month
– REALTORS® think of  selling homes as a competition
– Being a successful REALTOR® is about quantity, not quality. And the best agents sell the most.
– If your REALTOR® is not on this list, they are not good at what they do.
– This whole process is more about us than it is about you.
You may be aware that Revenue Canada has recently allowed agents to operate as Professional Corporations. In the eyes of the tax system, this puts us in the same category as doctors, accountants and lawyers. This is a giant leap forward for our industry and identifies us as professional service providers. However, we continue to promote ourselves otherwise.
What if your local law office placed this ad in Saturday's paper?
Or your local hospital?
The truth is, other than REALTORS®, you may see one other type of Top Producer ad in the paper.
We've spent decades trying to distance ourselves from being compared to car salesman, yet we spend each Saturday promoting our similarities.
I'll be the first to admit that competition breeds success. We just don't need to broadcast the winners to the public. While promoting ourselves is important, the message needs to change. We should take every opportunity we get to shift the focus to our clients and treat them like rockstars.
When it's about you, not me, this same ad might look something like this.
Unfortunately, this is a shift that needs to happen as a brokerage. If an individual agent is a top producer but declines to participate in the ad, it will do them more harm than good. Any list that promotes the best also suggests that those not listed are worse and less successful .
Advertise as you wish, but just give this some thought.
If the rest of the fish knew about how many of them you've caught, they'll never come close to your boat. But, if all your clients knew how many other clients you've helped, they'll come walking your way.
"Waffles without W's are just awfuls", and the rest is just "fishy, fishy, fishy".